Introduction of
RMG International School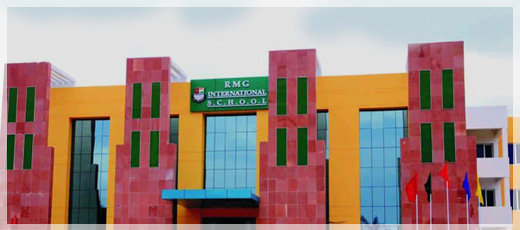 "The RMG International School campus is strategically designed to provide an ideal and secure environment for its students."
The campus has large open spaces as well as appropriately planned buildings for pre - primary, middle and senior wings, providing ample space for outdoor as well as indoor activities.
Expansive green belts that intersperse urban development and help maintain the ecological balance. All this ensures a pollution - free environment in which your child can breathe easy.
Central monitoring systems make the three buildings totally safe, ensuring complete security for all the students.
Vehicular traffic within the campus is controlled to ensure complete safety of the children.
Our Logo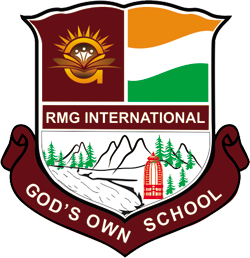 The shield represent different aspects of learning: the global outlook necessary for the leader of tomorrow, the book of knowledge, the ray of hope and integrity that ignites the minds of our young people and lights their path towards excellence and fulfillment, the trikuta hills, symbol of purity, transcendence, culture and refinement symbolizing the discerning mind that we develop in our students. The Red (symbolizing intellectual achievement) and Yellow (for spiritual growth), the flag of our country informs us that our curriculum, principles and ethos reflect the unity of east and west. The aim is to nurture children who have every opportunity to inculcate in them the ideas of sharing and caring, to make the right choices in life and to enable them to be responsible citizens of the country and the world. The golden colour of the light rays that carry the initials of our school remind us that with god's blessing each member of our school community is unique and irreplaceable and should shine undimmed like the precious metal itself.

The motto of the school is derived from the sanskrit couplet of the Katha Upanishad: 'Uttisthata, Jagrata, Prapya vara Nibodhata', translated by Swami Vivekananda as 'Arise! Awake! and Stop not till the Goal is Reached.' It serves as our watchword and is a message that will serve all our children will throughout their lives.