Co-Curricular
Activities
RMG encourages its students to explore all facets of their personality.
Sports
Physical fitness is one of the most important elements of leading a healthy life. Physical education promotes the importance of inclusion of a regular fitness activity in the routine. This helps the students to maintain their fitness, develop their muscular strength, increase their stamina and thus stretch their physical abilities to an optimum level. Sports help inculcate discipline, self confidence, team spirit, sense of belonging, pride, achievement and self esteem. Students also understand that victory and defeat is an ongoing process.

The Sports facilities offered in our school are:

Speed Ball, Football, Semi olympic size Swimming Pool, Athletics, Badminton, Basketball, Chess, Cricket, Skating, Indoor Sports, Yoga & Meditation.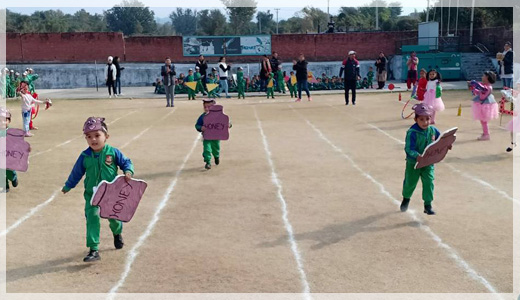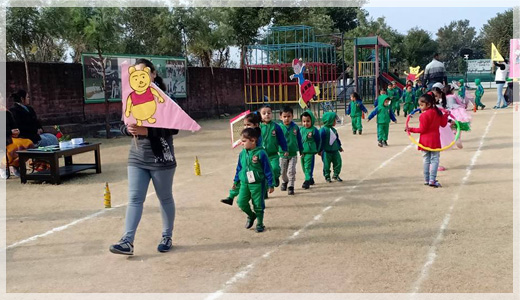 ---
Art & Craft
To bring out creativity, curiosity and the power of imagination within a child, our students participate in a host of art and craft projects. Students are encouraged to explore their creative talent through a variety of mediums that include clay, fabric, sand, paint, paper, and many others.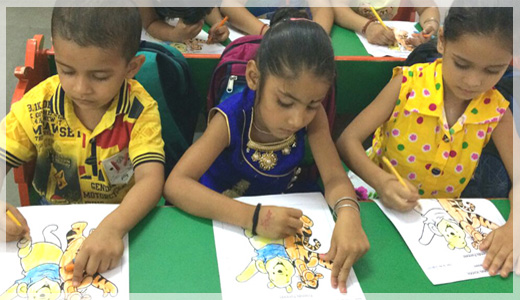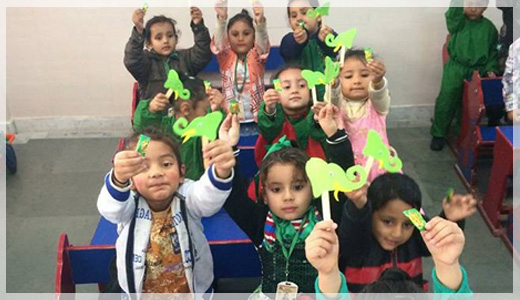 ---
Music & Dance
Music & dance are integral parts of the curriculum our students have the opportunity to pursue music & dance with the help of extremely talented teachers. Specialised training is provided for both.
---
Houses
Houses to give the children the competitive edge they are divided into four houses which are based on the names of Ancient Famous Universities:
Each house is headed by a captain, a Vice - captain and two prefects. Besides this the school also has a head boy and head girl. The school organizes and executes various inter - house competitions during the academic year. All the norms for participating are informed well in advance and the winning students contribute points to their houses. Trophies are given for Best Turnout, Early Bird Pyramid, Basketball, Football and March Past. The house with maximum points is declared the house of the year and is given the 'Cock House Trophy' during the annual sports meet.
---
Dramatics & Declamation
Students are encouraged to develop their public speaking and presentation skills through elocution, debates, school plays, and theater. This training provides them an ideal opportunity and platform to not only discover and showcase their talents, but also to instill self-confidence and enhance individual character.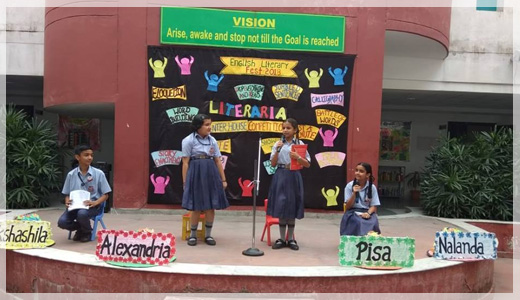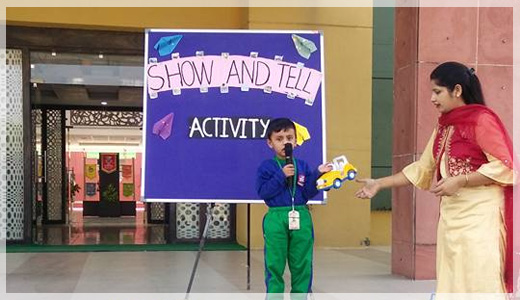 ---
Student Council
Students of classes IV onwards run the school student council which is the mainspring of school leadership. Though this council students discuss and deliberate on a host of issues relevant to their life at school and seek avenues to channelise their leadership potential in constructive ways.